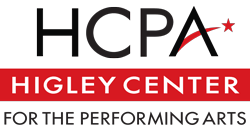 Our Concert is approaching quickly, Friday, February 26th.  The Concert will be at the Higley Center for performing Arts at 7:00 PM.  Musician call times will be communicated soon.
EVYS Concert are free but there are fun items for sale such as Flowers, Candy Bars, Concert DVDs, and EVYS car decals and Instrument tags.  In addition to helping raise much-needed funds to support EVYS operational costs, we will be holding a 50/50 raffle during the concert.  Please be sure to bring cash, as we are not able to accept credit or debit cards.
Our rehearsals will be at Higley High School as usual on February 18th and 25th.  Please check to see that your musician has the appropriate attire for the concert as we will not be doing a check, especially musicians new since January.  Information on the required attire is under the members pull down menu.
 Thank you for your continued support,
What's your reaction?
0
none