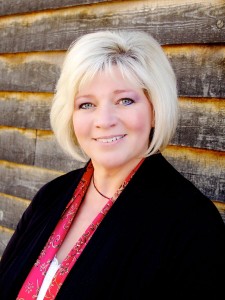 The East Valley Youth Symphony is pleased to introduce our new Artistic Director and Symphony Orchestra Conductor, Ms. Cindy Petty. We think you will find Ms. Petty's energy and enthusiasm for music to be as engaging as we do! We are excited to start our 10th anniversary season this September with EVYS's fantastic line-up of conductors and musicians!
Cindy H. Petty is a conductor and teacher recognized for her "outstanding precision, musical vision, warm motivation, engaging stage presence and a unique ability to connect with musicians and audiences of all ages".   As a Conductor, Cindy currently serves as the Music Director and Conductor of the Oregon Arts Orchestra (OR), Principal Guest Conductor and Concertmaster for the Sapporo Philharmonic Orchestra (Japan), Conductor Emeritus of the Jewish Community Orchestra (OR), and as an assistant Conductor with the Chandler Symphony Orchestra (AZ). As a violinist, she currently performs with the Newport Symphony (OR), Music Nova (AZ) and the Chandler Symphony Orchestra (AZ). In addition, Cindy produces concerts and festivals worldwide for Music Celebrations International (AZ) including festivals in Rome, Salzburg, Paris and Washington D.C. Ms. Petty is sought after as a clinician and adjudicator for State and National Music Festivals, All-State Orchestras and Youth Honor Orchestras nationwide. In 2007, she was knighted by the Royal Rosarians of Oregon, under the banner of the rose "Artistry" for her extensive contributions to the community through music.
Previously Ms. Petty has served as Music Director and Conductor of the Portland Youth Philharmonic Conservatory Orchestra; Oregon Pro Arte Chamber Orchestra; Oregon Pro Arte Youth Chamber Orchestra; Pro Arte Conservatory Strings; Granite, Jordan and Lincoln Youth Symphonies; the Portland Ensign Choir and Orchestra and the Portland Adventist String Orchestra. She has been honored to be the guest conductor for the Coachella Valley Symphony Orchestra, Rose City Chamber Orchestra, Newport Symphony, 15 All-States Orchestras, 25 Regional Honor Orchestras, and multiple other orchestras throughout the United States, Canada, Japan and Europe with performances in Kitara (Japan), Dvořák Hall (Czech Republic), Haydnshall (Austria), The Kennedy Center (Washington D.C.), Walt Disney Concert Hall (CA), and Orchestra Hall (Chicago) among others.
What's your reaction?
0
none