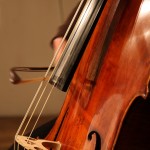 Just a reminder that we have an open EVYS rehearsal this Thursday, December 4th at Campo Verde High School, regular times.
Please bring friends (orchestra and band musicians) that might be interested in joining EVYS to play along with your orchestra during rehearsal.  You will receive two Playathon tickets for each friend that you bring (Playathon tickets are used in April for prize raffles).
To make our Orchestras even stronger and build our full Symphony Orchestra, EVYS would like to add the following types of musicians:
Concert Orchestra needs violas and bass and all other strings are welcome
Chamber Orchestra needs additional bass player and all other strings are welcome
Symphony Orchestra needs additional winds, brass and percussion (i.e., 2 Flutes, 1 Oboe, 2 Bassoons, 3 French Horns, 3-4 Trumpets, 3 Trombones, 1 Tuba, 2 Percussionist) also additional strings, especially a bass player.)
For Symphony Orchestra, please let Mr. Patel, cellopatel@gmail.com know if you are bringing a wind or brass musician so he can arrange to have appropriate music parts available for them.
See you Thursday!
What's your reaction?
0
none