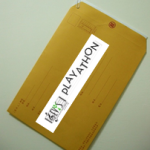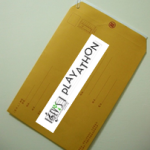 The East Valley Youth Symphony is excited for this year's Playathon!
On Thursday, April 14th, we will have a special rehearsal at Higley High School. There will be a 30 minute overlap
between the three orchestra groups where we will serve ice cream sundaes and announce the prizes earned. The prizes will be distributed at rehearsal on April 21st.
This is our largest fundraiser of the year, so we are asking all musicians to collect pledges for each minute of practice time for this rehearsal. The tuition you pay covers only half of our organization's operating costs, and this year our Playathon goal is to raise $8,000.
How will we do it? As this is our 10th Anniversary Season, we are asking every student participating in EVYS to raise $100 in pledges. That's just 10 people who will each pledge $10. Or 5 people who will support you for $20 each. If every student participates at this level, we will reach our fundraising goal! Below is the timeline – start collecting pledges right away!
March 10th – Packet distribution to students at rehearsal.
**5 weeks to collect donations/pledges**
April 14th – PLAYATHON at Higley High School
4:30 – 6:30pm Concert & Chamber Rehearsal
6:00 – 8:15pm Symphony Rehearsal
Ice cream sundaes will be served at 6:00pm, with prize announcements following.
This year we will have specific prizes that musicians will earn based on the amount of pledges/
donations collected. A student can earn one prize based on the total amount collected,
according to the table below. Here's how it works:
1. Fill out the pledge form with your information.
2. Collect $100 (or more) in pledges/donations from family, neighbors, teachers, and friends.
3. You can also email friends and family and ask them to donate online at: www.evysaz.org
4. Turn in your pledge form and money by April 14th.
5. Earn a prize for your participation on April 21st!
If total amount you bring in is:
Prize you will receive
$10.00 Red box gift card (one rental)
$50.00 fast food gift card – one item
$100.00 $15 gift card to Walmart
$150.00 $25 gift card to Barnes and Noble
$200.00 $50 gift card to Amazon
To sponsor a musician online, click on Support Us —> Become a Friend —> Donate—> and then enter the amount and the musician's name in the notes.
What's your reaction?
0
none