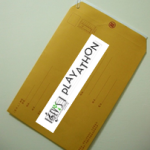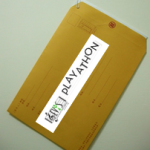 Our Playathon is underway!  Your child should have received their packets by now.  If you haven't seen them, ask your child to find them in their folders.
We've already begun to receive online donations via our website at http://www.evysaz.org/play-a-thon/.  This is the easiest way to donate, and all donations will be credited to your musician.  Musicians collecting online donations will receive 5 bonus tickets for our prize raffle.
April 2nd is the first day to turn in pledges.  Musicians will receive 5 bonus points for turning in donations on this date.  So, if they turn in early AND get online donations, that's 10 extra tickets.
April 9th is the official Playathon.  All pledges need to be turned in that day, and prizes will be drawn at our 6:00 PM pizza party.  Symphony kids should either plan to turn in pledges April 2nd, or be there early on April 9th.  If your child is going on the Campo Verde High School orchestra trip and will miss the Playathon, they will need to have pledges turned in April 2nd, but will still be eligible for prizes.
We are getting more prizes every week!  It's exciting.  We have prizes from the AZ Diamondbacks, AZ Cardinals, and Phoenix Coyotes.  We have tickets to the Phoenix Symphony, the Musical Instrument Museum, and Flip Side.  We have gift cards for food and shopping, and much more!  There will be something fun to appeal to everyone.  And don't forget, the top earner in each orchestra will receive $50 in cash.
We appreciate your support and look forward to a record breaking year of Playathon earnings!
Thank you!
What's your reaction?
0
none