EVYS Orchestras
EVYS supports three orchestras and a Preparatory Winds Ensemble.  Student placement is based on experience and audition performance.
Concert Orchestra
Concert Orchestra is a strings only ensemble.  This orchestra enhances the skills of aspiring strings players and is comprised of mostly elementary and junior high students.  Concert Orchestra is currently in need of Violas and Bass and all other strings are welcome.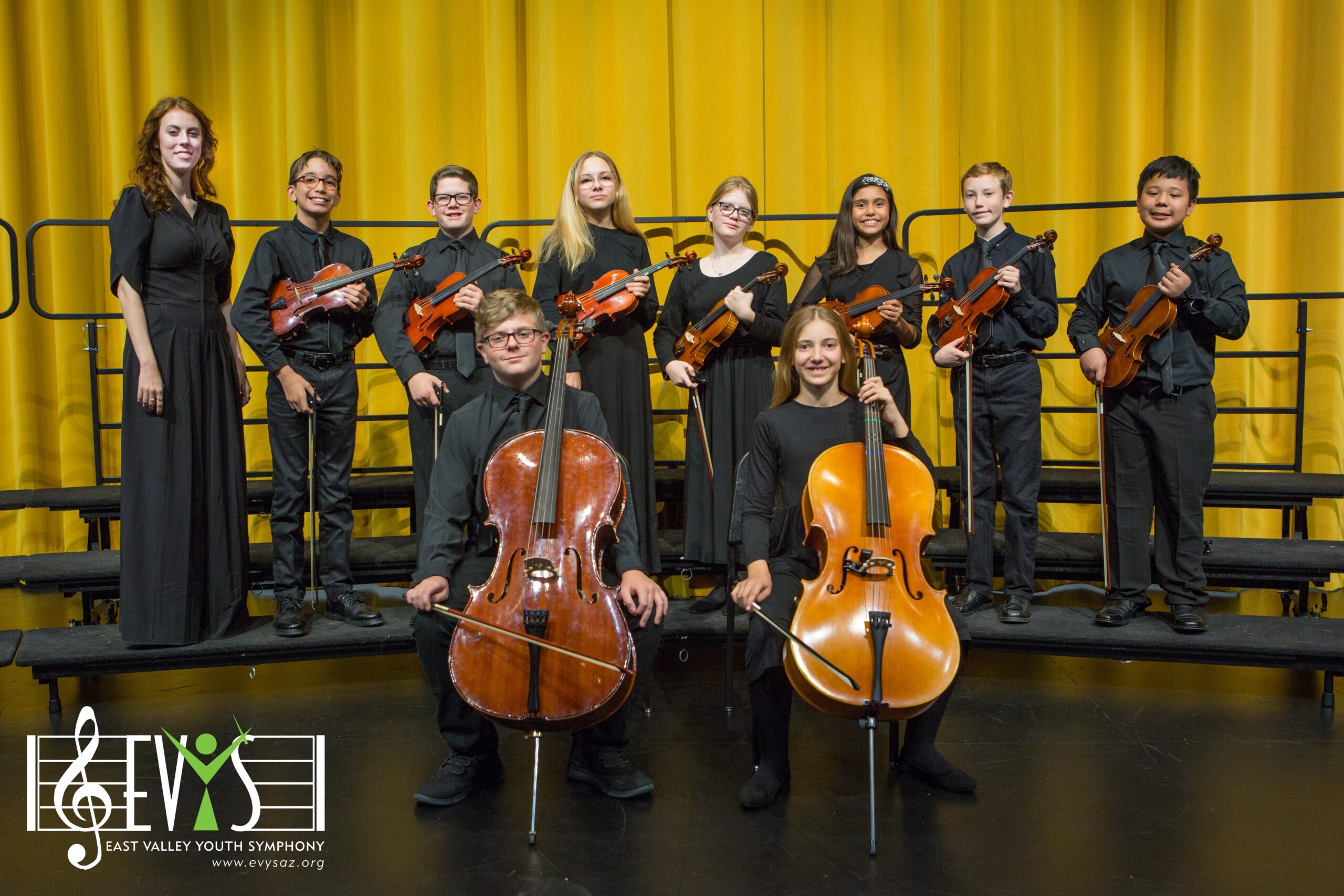 Chamber Orchestra
Chamber Orchestra is also a strings only ensemble.  This orchestra offers excellent training for the intermediate strings musician and hosts mostly junior high and high school students.  Chamber Orchestra currently needs an additional Bass player and all other strings are welcome.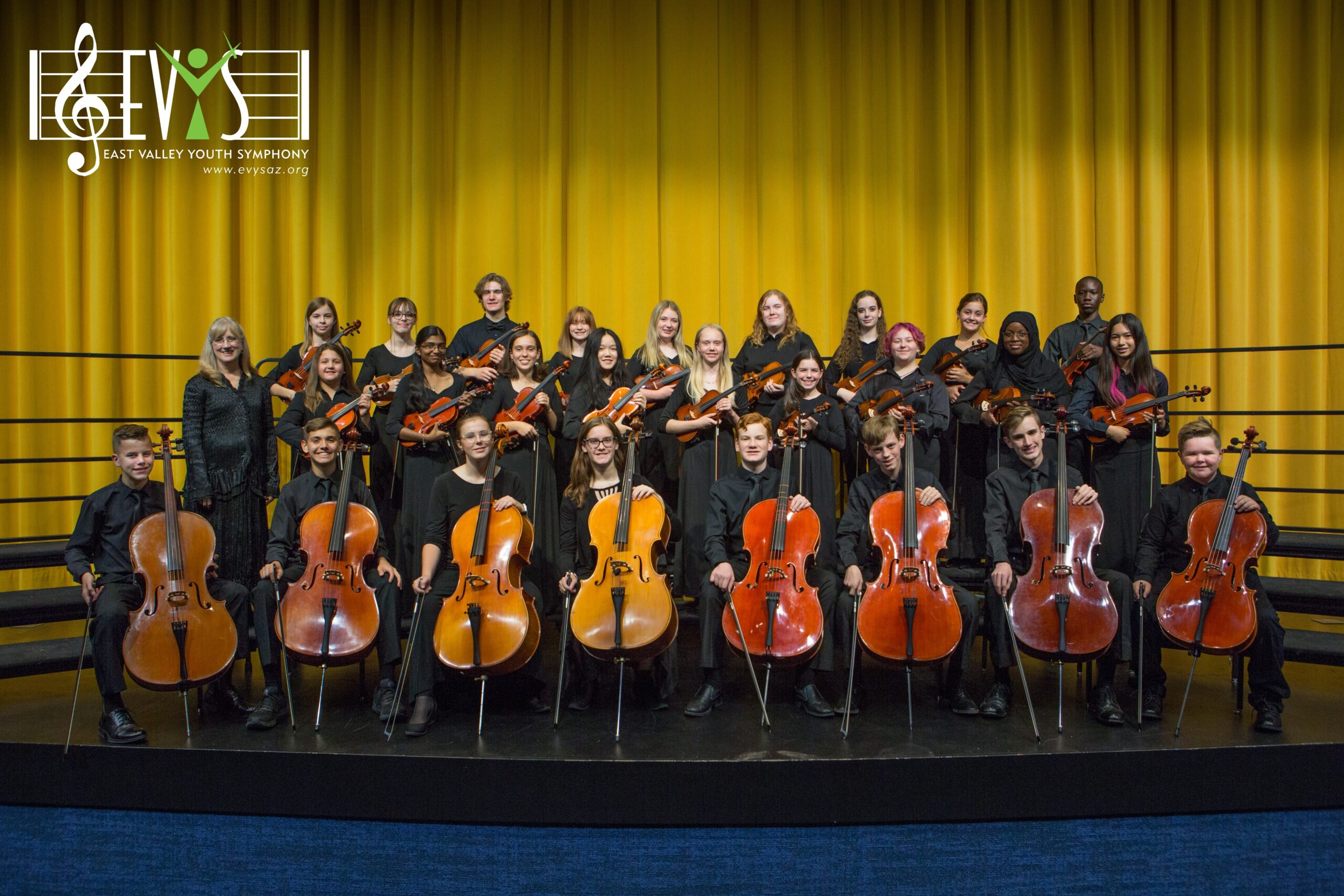 Symphony Orchestra
Symphony Orchestra is the most advanced orchestra and incorporates strings, brass, woodwinds, and percussion for a full symphonic sound.  This orchestra is aimed at high school level players.  Symphony Orchestra needs additional Winds, Brass and Percussion (specifically 2 Flutes, 1 Oboe, 2 Bassoons, 3 French Horns, 3 to 4 Trumpets, 3 Trombones, 1 Tuba, 2 Percussionists) and also strings, especially a Bass player.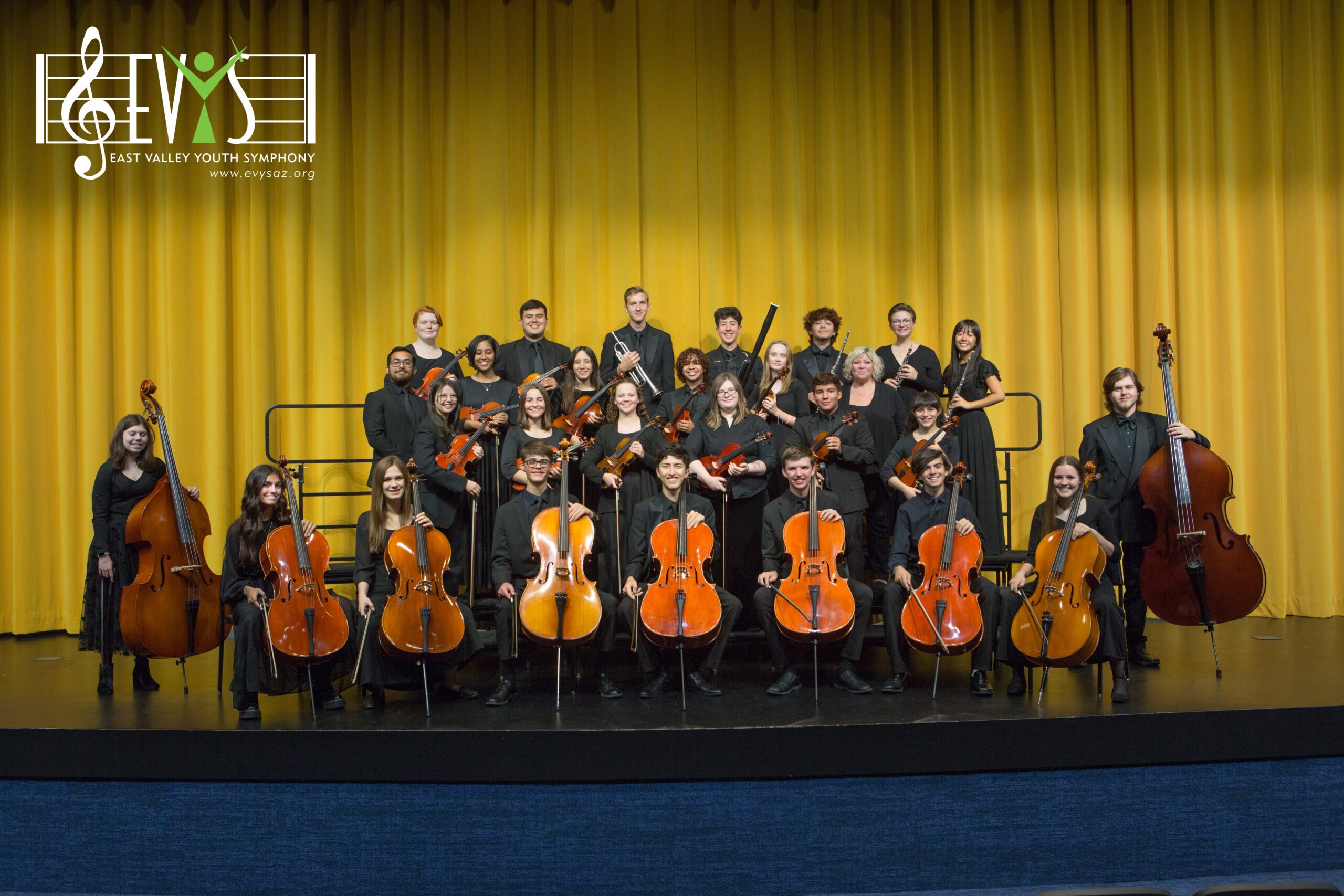 Preparatory Winds Ensemble
Our Beginning wind and brass ensemble, including 6th-9th grades students typically. The Preparatory Winds Ensemble is designed to:
Prepare musicians for membership into Symphony through the study and playing of excerpts and listening examples.
Explore and answer "What is the role of a wind player in the Symphony through skill level and musicality. How can a wind player best play their role in service of the music."
Instill and continue to develop fundamental skills within individual's playing to encompass orchestral tone quality, projection, air flow and theory knowledge of their instrument.
Performance opportunities may include Lobby music for the organization's scheduled concerts, performance at the Play-a-thon, sitting in on occasional rehearsals with the Symphony to give experience for the ensemble goals.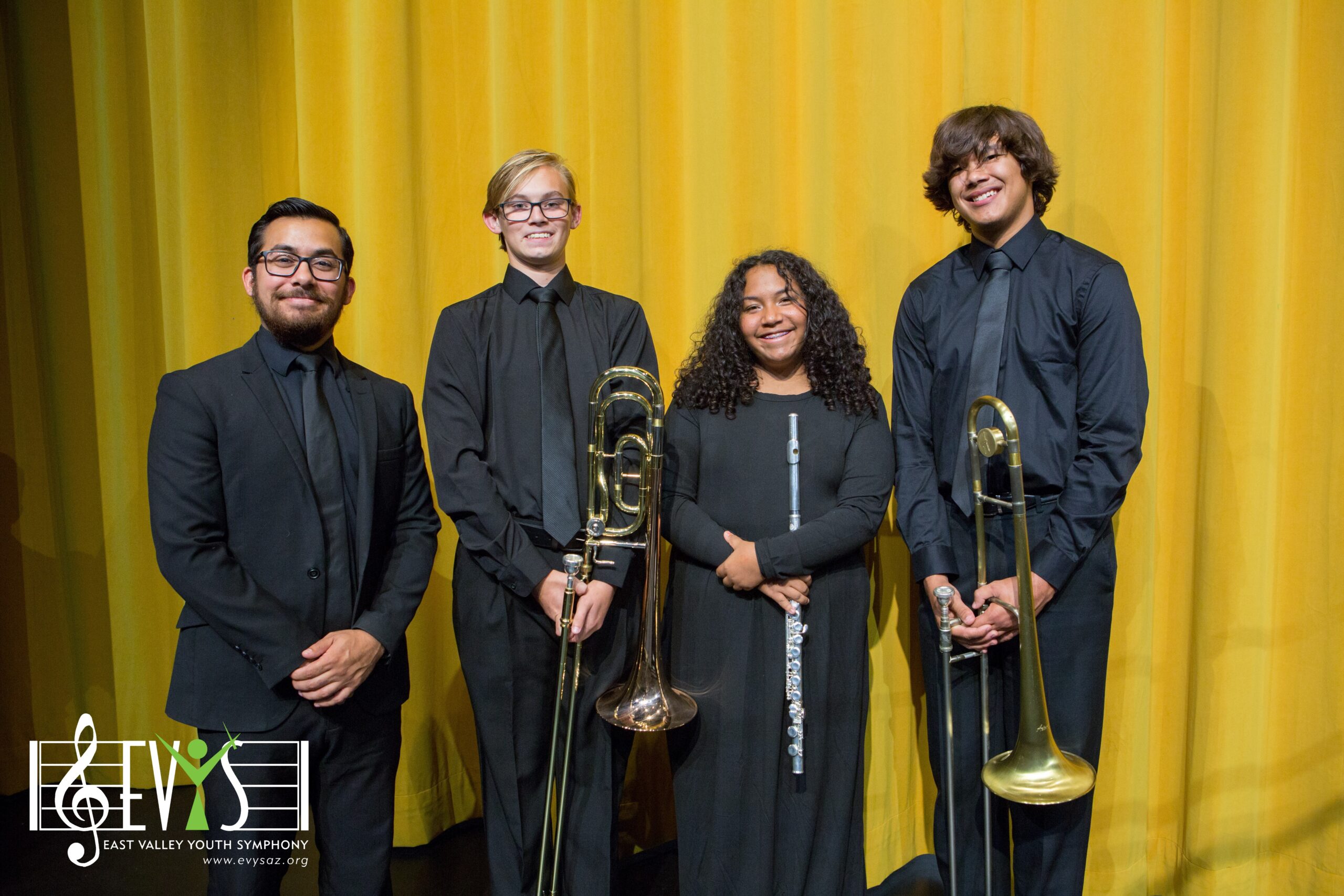 Join our East Valley Youth Symphony Family